The endless possibilities of working with ceramics is a constantly growing passion.
I have always loved maps, especially old maps; the colours used in the dyes can be so vivid and I am endlessly fascinated by how the landscape used to be. 
This love has led me to use maps in my work, both as papercut artwork and in my ceramics work. 
Increasingly I choose to work with ceramics, both porcelain and stoneware. The delicate nature of porcelain and the endless possibilities of working with both materials is a constantly growing passion. I am excited to offer new ranges of work as my exploration continues.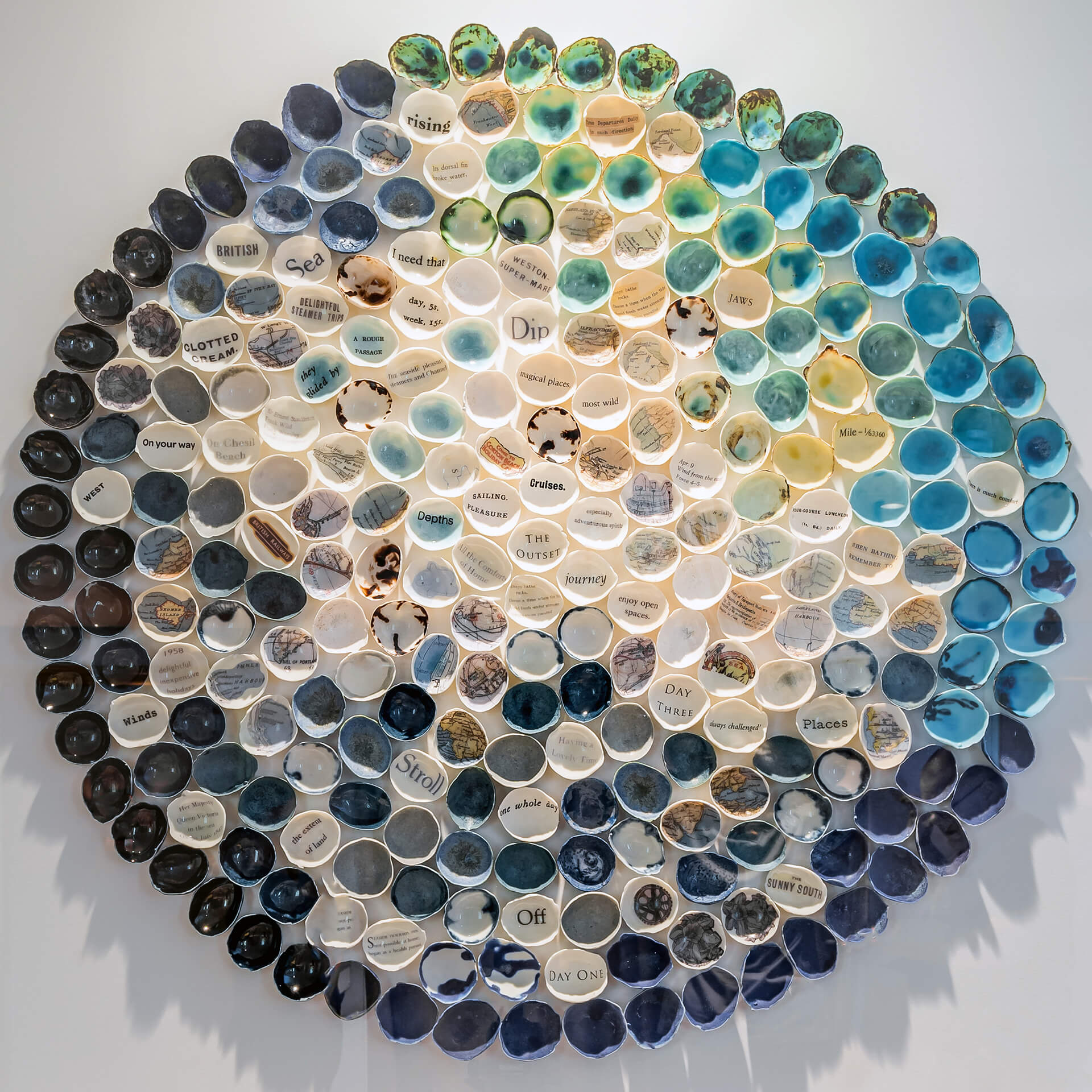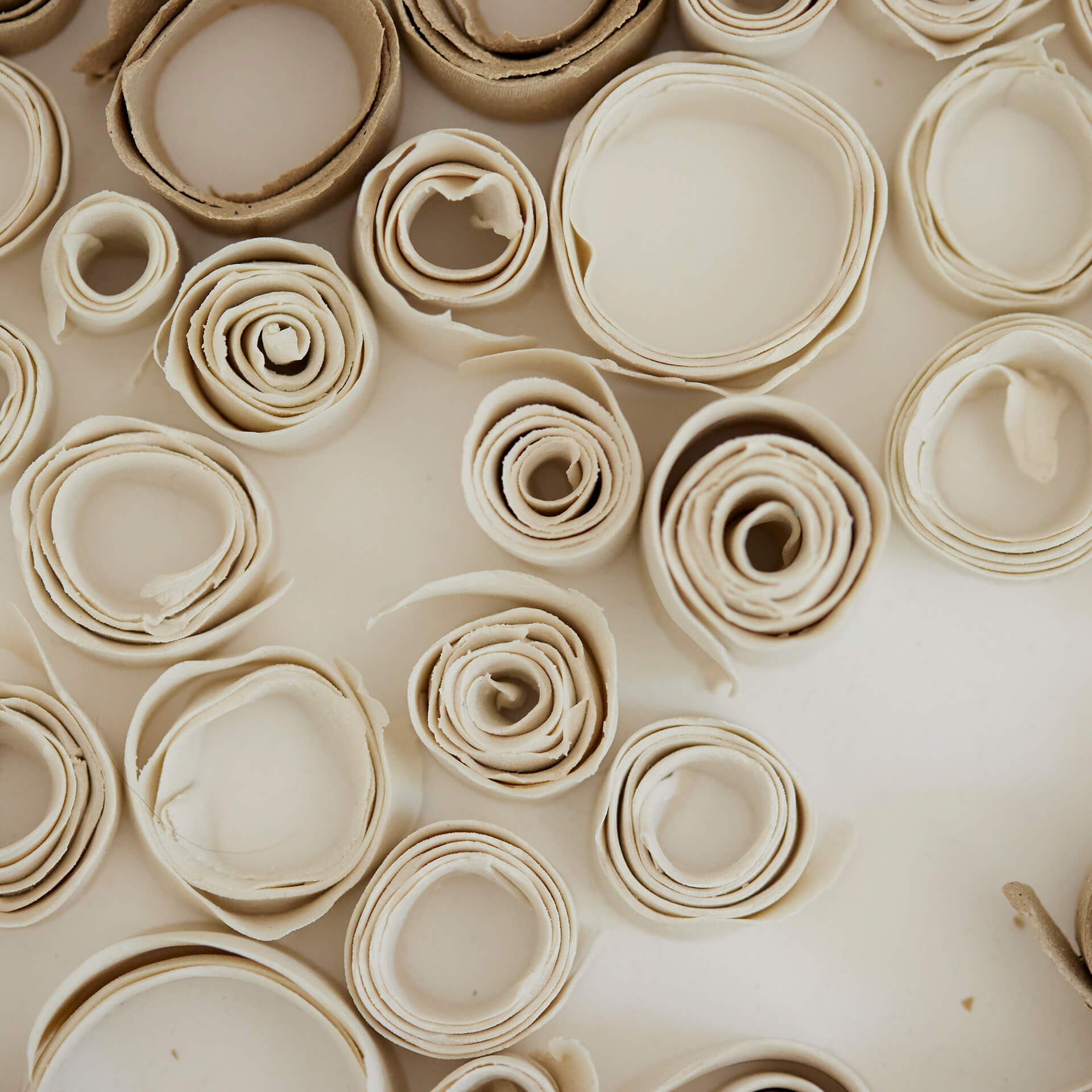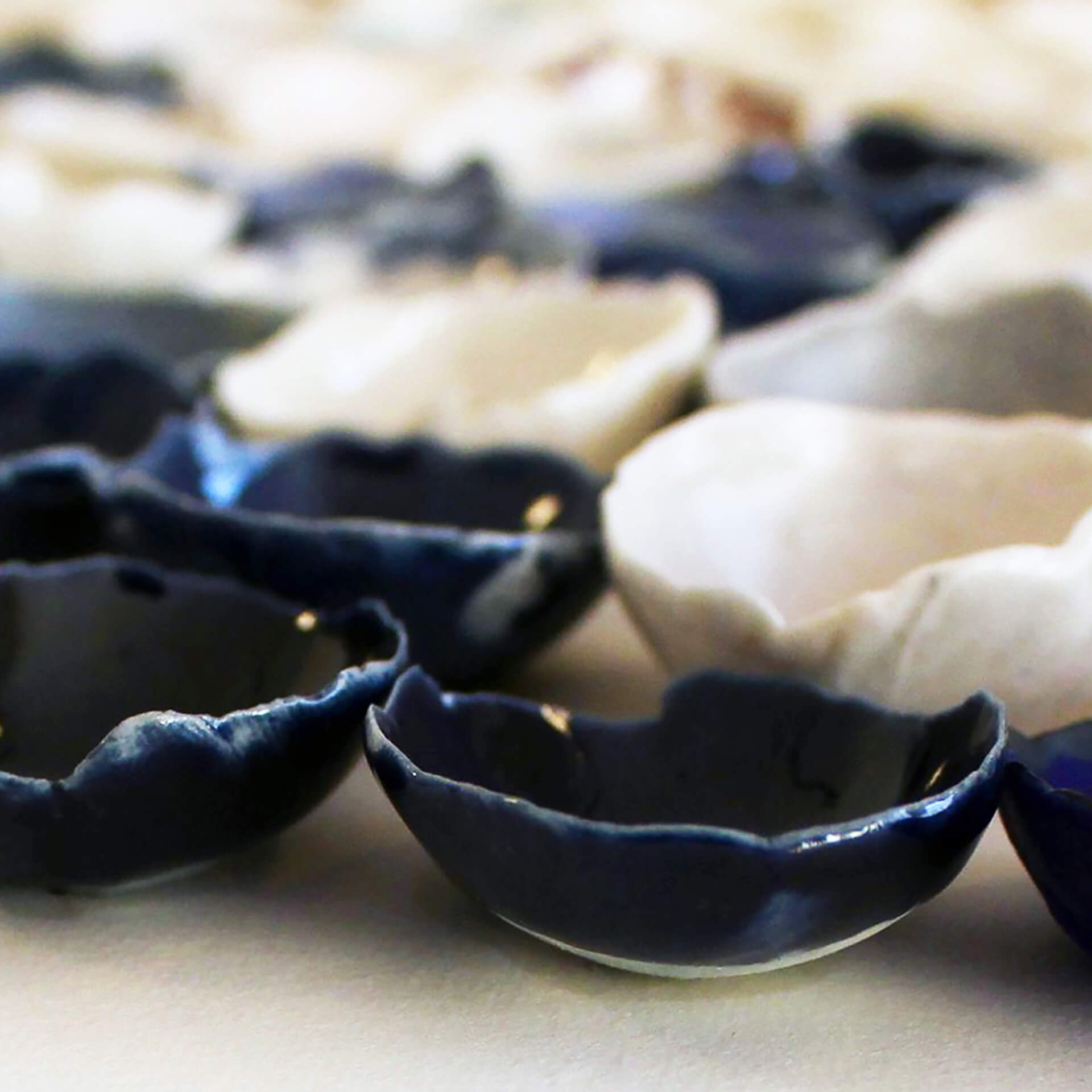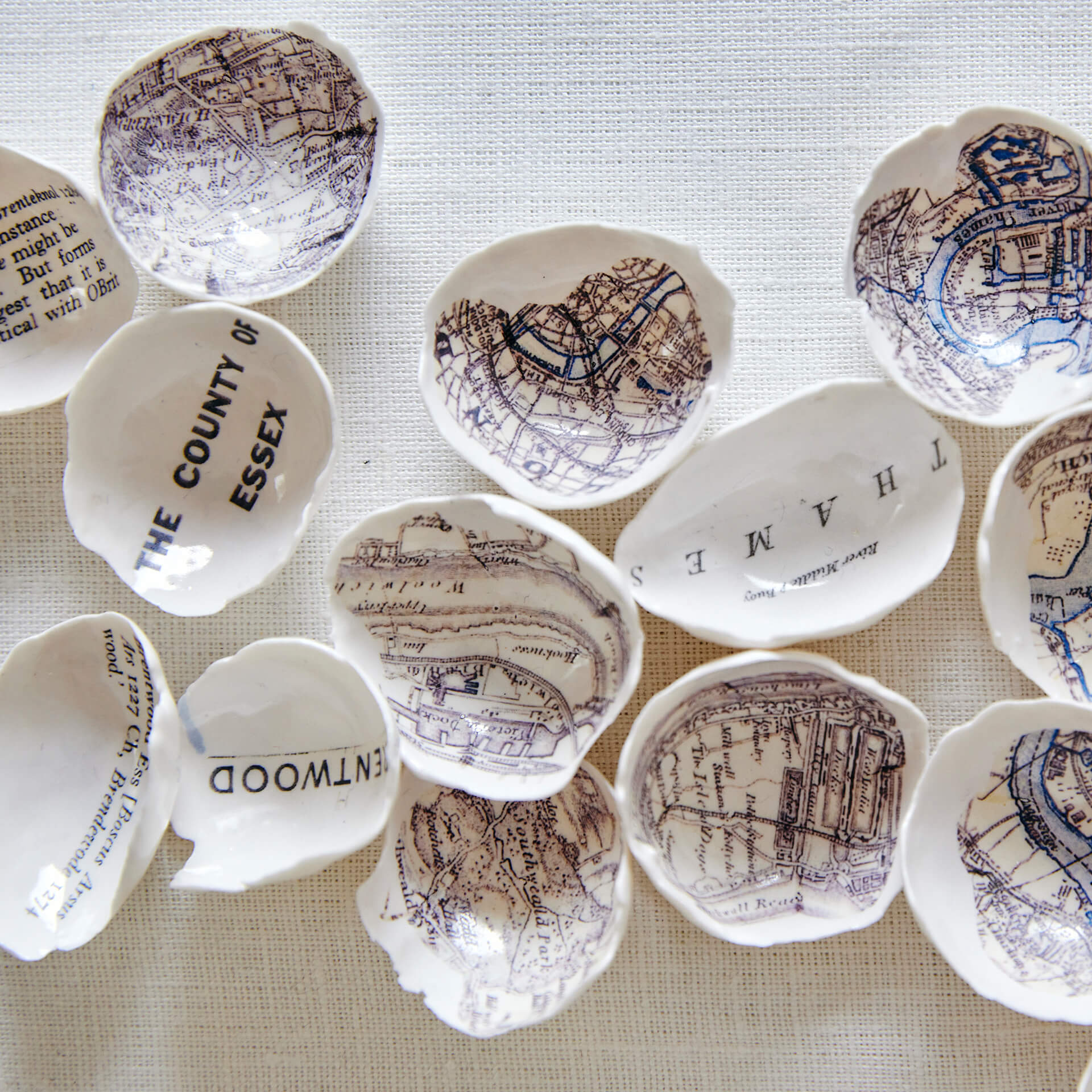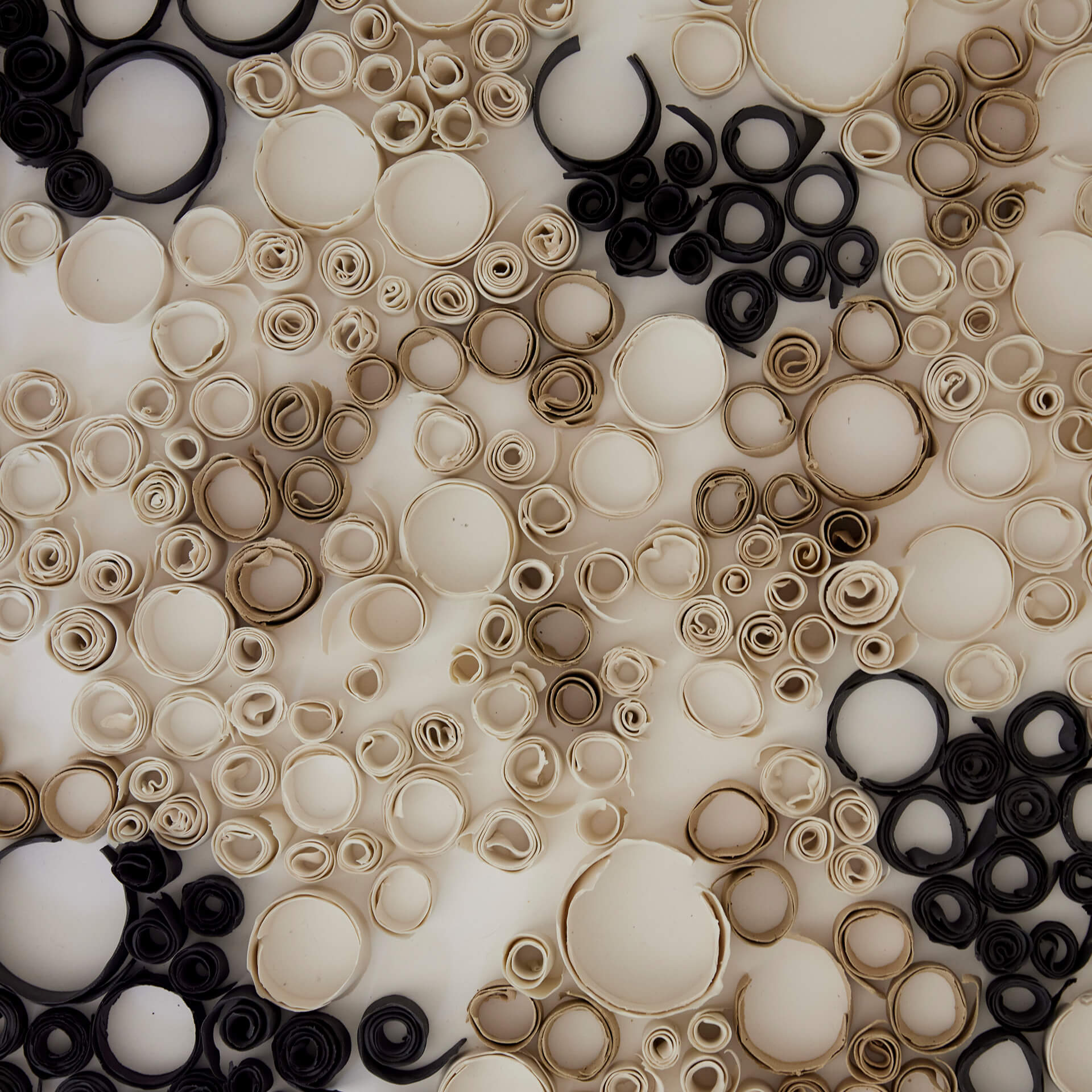 Beautiful porcelain artwork
My ceramic sculptural artwork is created from hundreds of individually hand-crafted porcelain clay pieces. Beautifully elegant and shell-like ceramic shapes that have a lovely organic nature with thin delicate edges, creating a lightness of form.
Carefully chosen areas of vintage maps and texts are imprinted onto select porcelain clay pieces, building a beautiful, rich visual landscape. Every piece is hand glazed using a range of different coloured tones and hues. These are created to complement the design, décor and final location of the artwork whether it's a bedroom, living room or study of a gorgeous home or vibrant commercial space.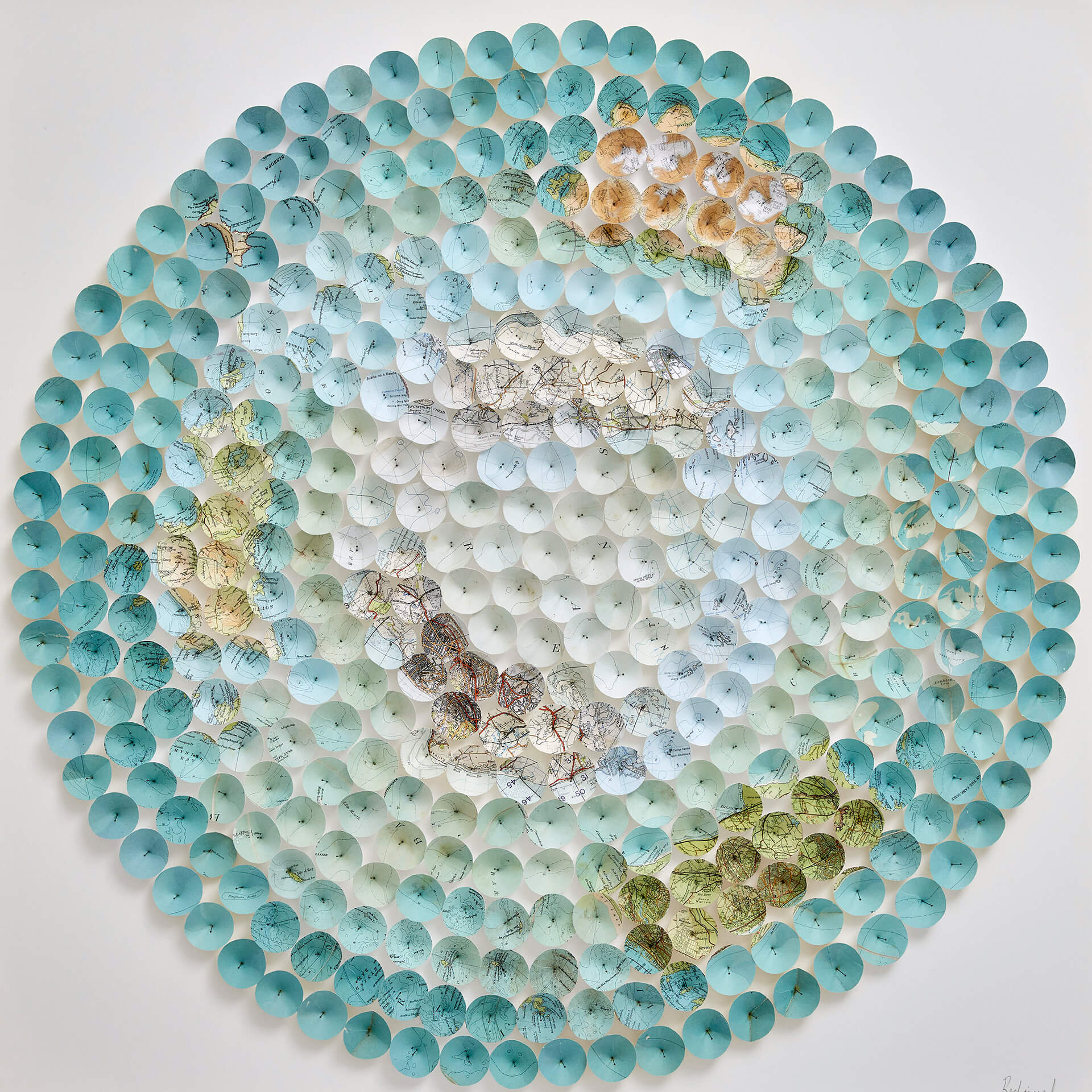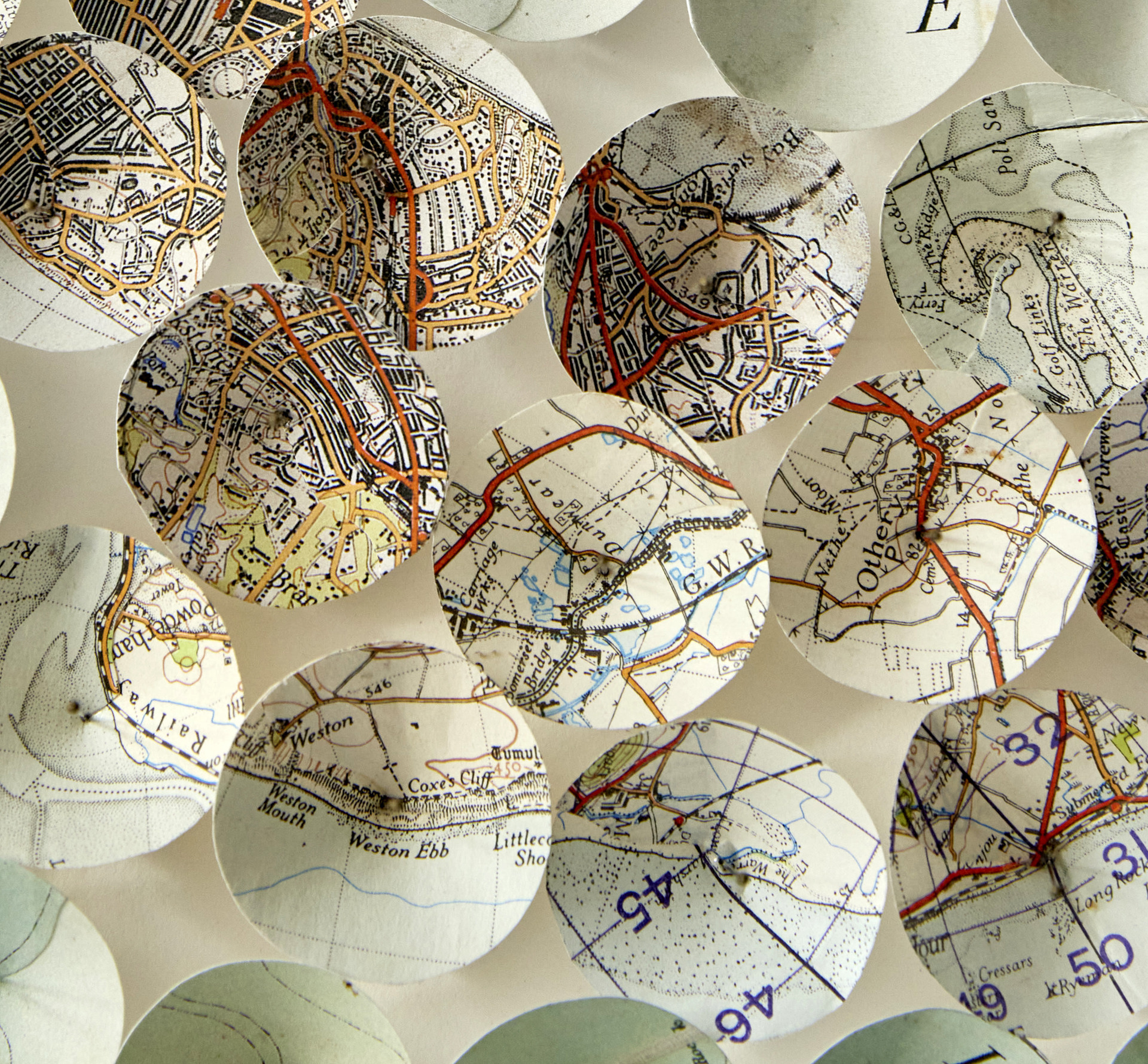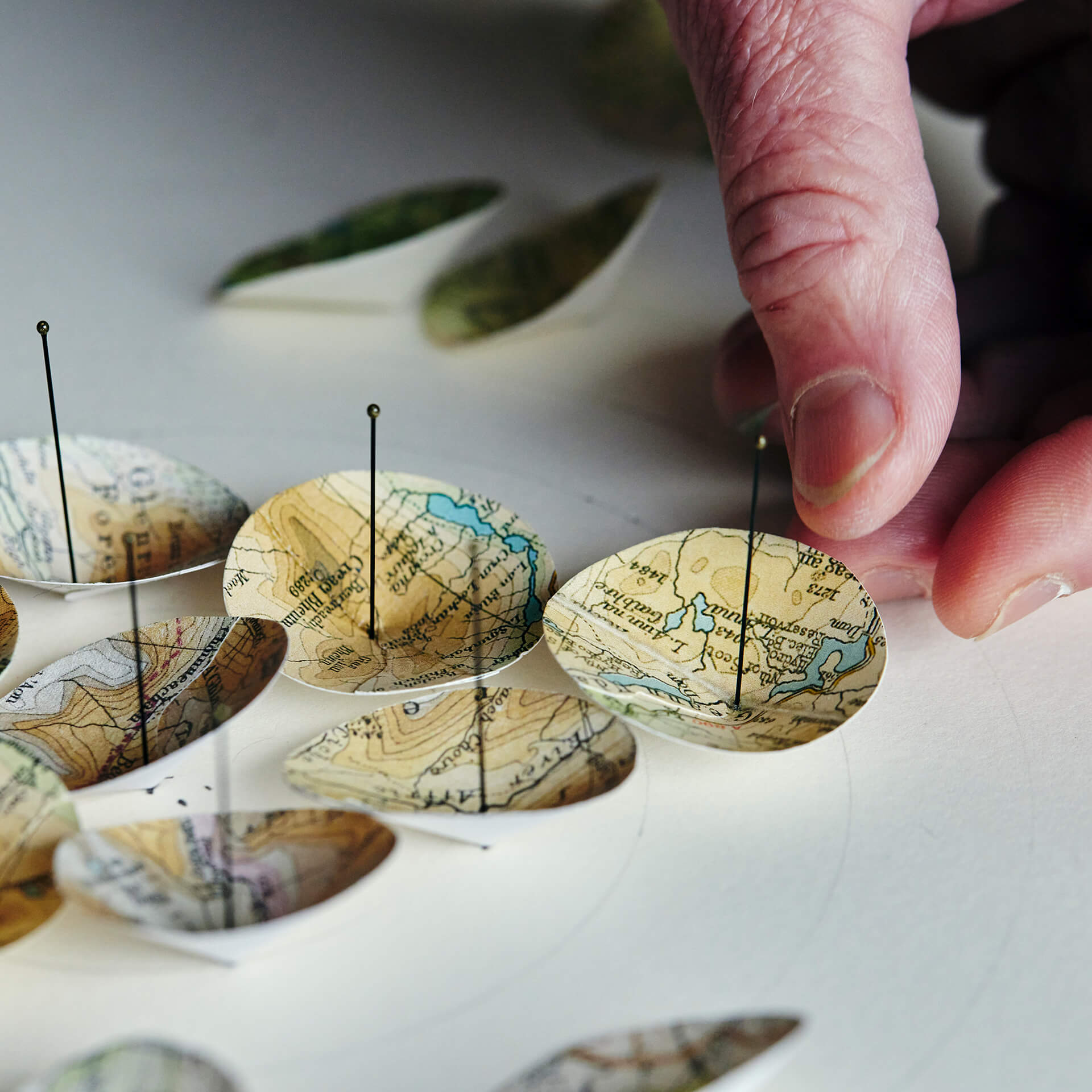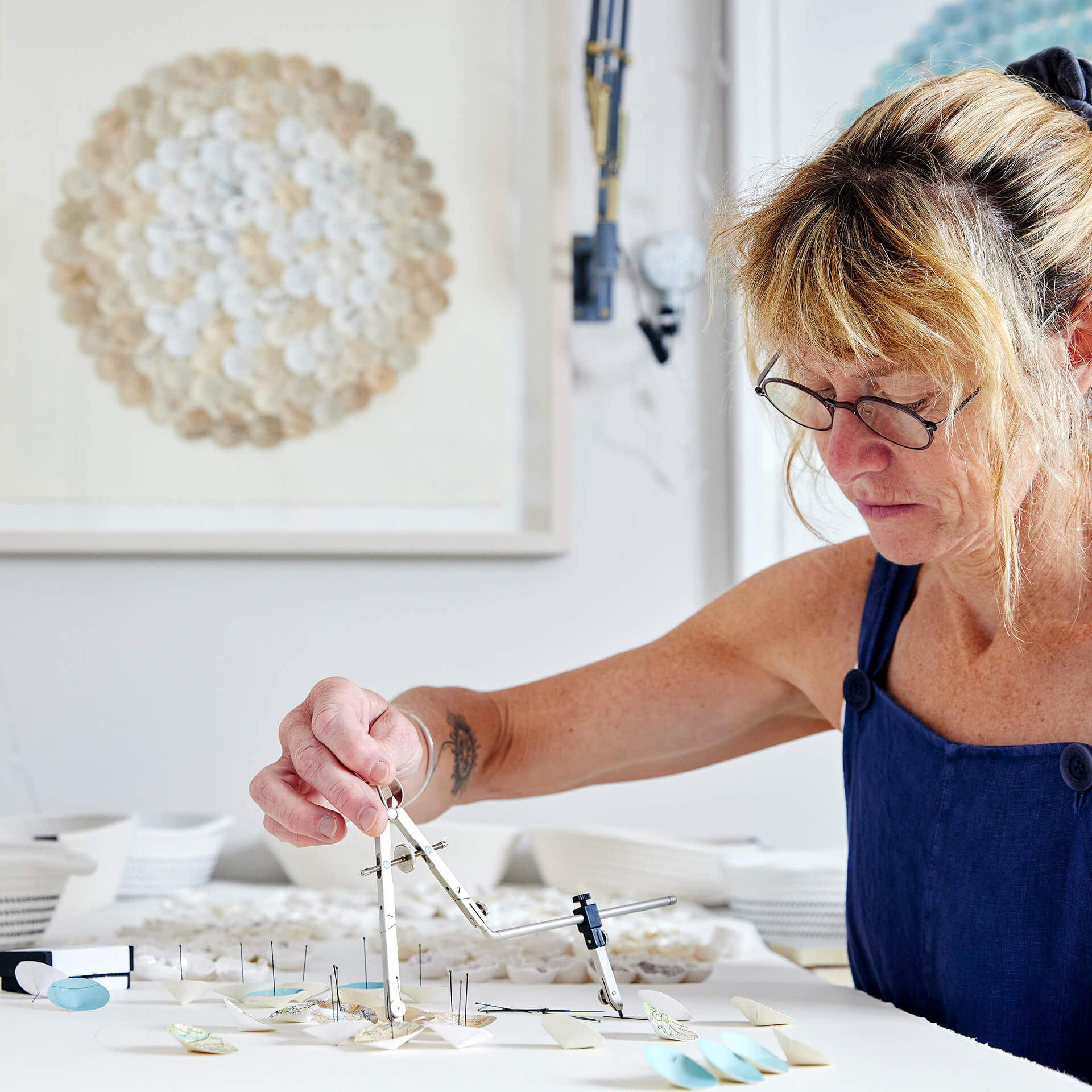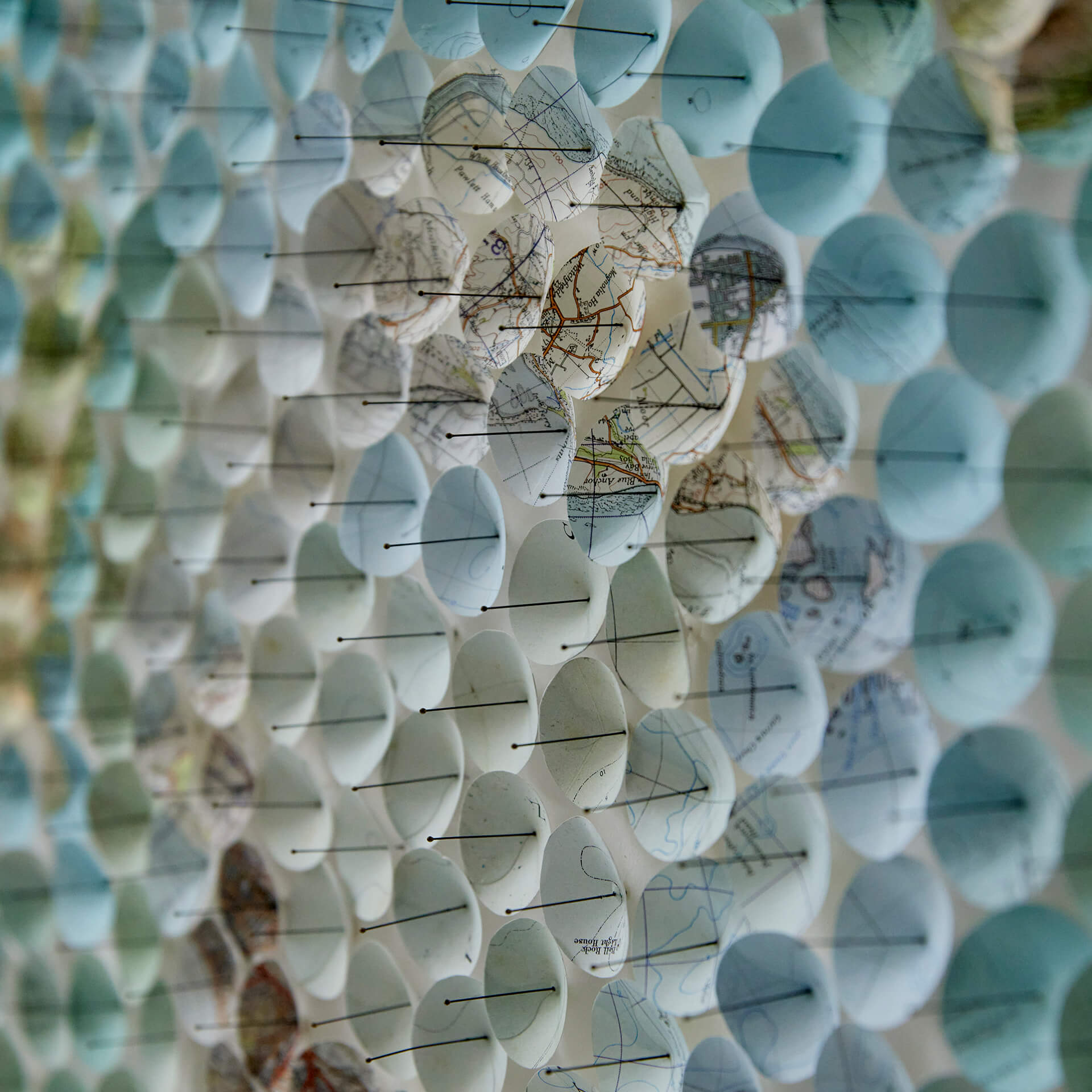 My bespoke papercut artwork involves a wealth of research to carefully choose sections of vintage maps and unique texts, often humorous, quirky and highly personal to the client to create stunningly original pieces.
The gorgeous vivid colours in each commission come exclusively from the old maps to create a rich geographic landscape which fades into a horizon of beautiful sea blues.
As the work evolves, the individual paper pieces are crafted into conical shapes and secured in place with an elegant entomology pin to preserve the landscape of memories.
The result is a truly unique, custom piece that the owners can cherish for years to come.